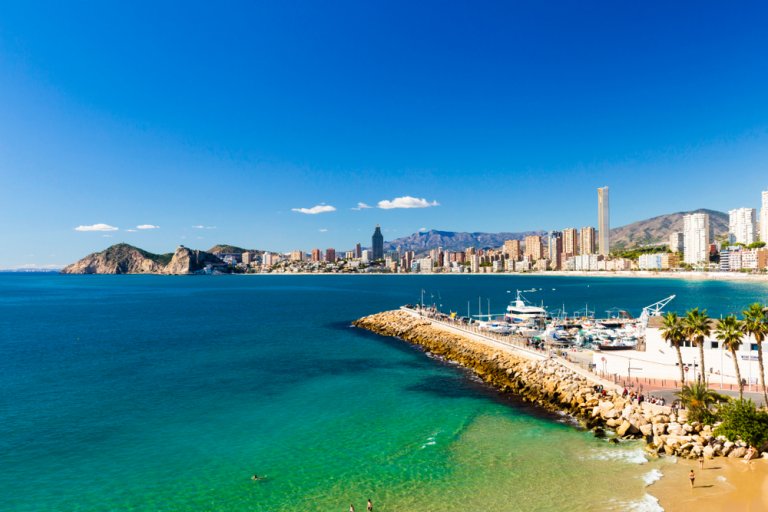 Real estate in Sierra Cortina
Sierra Cortina is an elite, closed-type urbanization located in the suburbs of Benidorm, at the foot of the mountain of the same name. The micro-district was conveniently arranged on gentle slopes, revealing to all homeowners a gorgeous panoramic view of the Mediterranean coast and the skyscrapers of Benidorm flickering with neon lights. And thanks to the natural protection in the form of a rocky ridge that protects from the cold northern winds, even in the winter months it is quite warm and quite comfortable here.
The settlement is built up:
- luxury villas and mansions
- respectable townhouses and duplexes
- stylish bungalows and lofts
- ultramodern residential complexes with green areas, pools and parking
A variety of architectural styles and a wide range of prices provide potential buyers the opportunity to choose housing in accordance with their personal budget and their own ideas about a comfortable life.
The microdistrict infrastructure meets the best international standards and will satisfy even the most demanding investors. No less attention is paid to the personal safety of the residents of the area. The village is under round-the-clock security and is equipped with a video surveillance system.
The area is a short drive from the resort town of Benidorm with its glamorous nightclubs and restaurants, shopping centers and amusement parks, golf clubs and excellent beaches. And this circumstance is another weighty argument that allows us to classify Sierra Cortina as ideal not only for seasonal holidays, but also for permanent comfortable living.