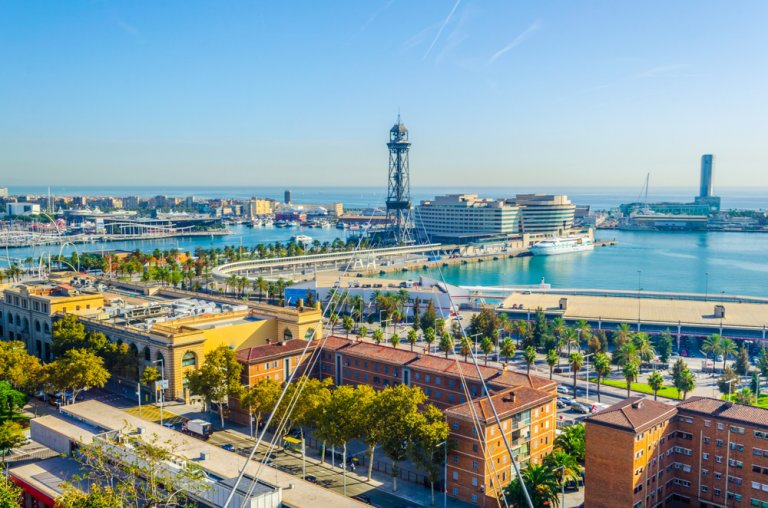 SpainDom is an investment consulting firm and a team of professionals of international real estate market, having more than 20 years of experience in European countries. There are many services regarding investments in real estate of Spain, development of business, legal support and education. The main office is situated in Barcelona in World Trade Centre.
- Many services concerning commercial and residential real estate of different price categories.
- More than 5 years of experience in real estate sector of Spain, investment consulting and business openings both in Spain and in international real estate market.
- Legal purity of real estate objects and reliability of transactions according to the international legislation are guaranteed.
- Checked by the Association of Foreign Real Estate Professionals under British standards.
- Highly qualified experts who will ensure security of transactions and confidentiality.
- We provide after-sales service including not only relocation and adaptation services in Spain, but also related to education, business, etc.
- We assist in obtaining visas for you and your family, acquiring nationality and residence permit.
- Member of AIPP
- Member of API
Our success is the sum of efforts, energy and a great desire to make you happy.
Our goal is to make the process of buying real estate easy, understandable and convenient for you, we also guarantee the best possible transaction conditions.
We work without days off for you and your families!
5th place
rated performance among real estate agencies
9th place
ranked customer loyalty rating
45 awards
from 2001 to 2019
A few words about SpainDom
SpainDom company is in real estate in Spain. Our dedication to the common cause is the key to competitiveness and stability. The SpainDom team has a high level of professionalism, which contributes to the development and prosperity of the company. Today, we have opened two offices in Spain, where international experts, financiers, and lawyers work. We can also get a mortgage for the purchase of real estate abroad. All our offices and experts have international licenses, qualifications, accreditations and have graduated from the top universities and business schools in London and Barcelona. Besides, we have the opportunity to provide a facilitated program of immigration to Spain and an accelerated procedure for obtaining a second citizenship.
But that is not all. Working with us, you get not only reliable and affordable offers, but also a full range of services related to relocation and adaptation in another country. All transactions involving our company are protected by international law, officially registered and registered. We do not work with real estate, we work with your needs and make your dreams come true.