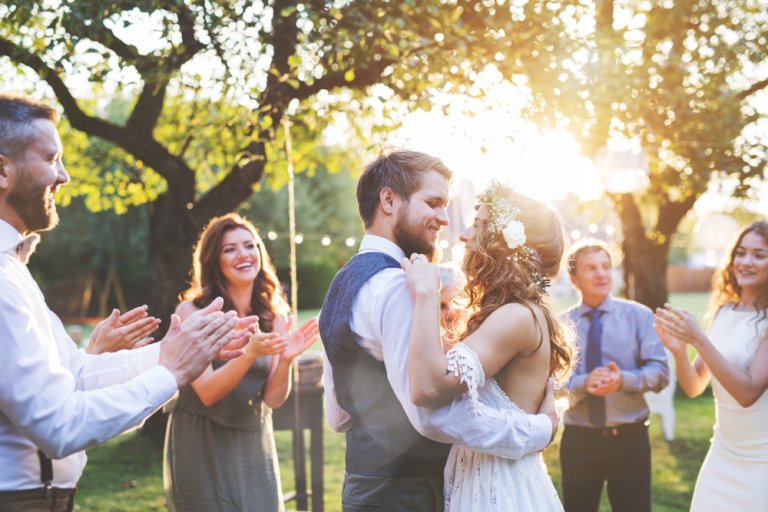 With all the adherence to traditional family values, the Spanish people are in no hurry to tie the knot, to face with household issues and teachable moments. Almost up to 40 years of age, both men and women are engaged in career advancement, preparing a material base for the future family and just enjoying life.
Marriage involves the fulfillment of a number of prerequisites for the Spanish people. It all starts with the matchmaking procedure, but, as a rule, parents always support the choice of dearie. Well, the logical conclusion is the signing of the marriage act and the wedding which has legal force in Spain.
The Spanish people like noisy holidays, and the wedding turns into a real extravaganza of songs, dances and fireworks. The entire financial side of the event rests with a groom, for whom the successful holding of this big affair is an indicator of his financial solvency and a matter of honor. In addition, in accordance with traditions, he must give a bride 13 gold coins, symbolizing the prosperity and well-being of the future family.
Like most nations of the world, the Spanish people have their own authentic wedding traditions and rites. As a rule, a wedding ceremony is planned for the period from May to November and is never celebrated on Tuesday. Mandatory attributes of Spanish wedding are a sprinkling of newlyweds with the help of rice (as a symbol of wealth), a throwing of a bouquet or a garter for unmarried girls by the bride, a cutting of the groom's tie into souvenirs for male guests.
Among the Spanish people, any marriage is accompanied by incendiary songs and colorful dances under accompaniment of folk orchestras – «mariachi». And the final chord of the holiday is a huge multi-tiered cake and a festive salute in honor of newlyweds and guests.