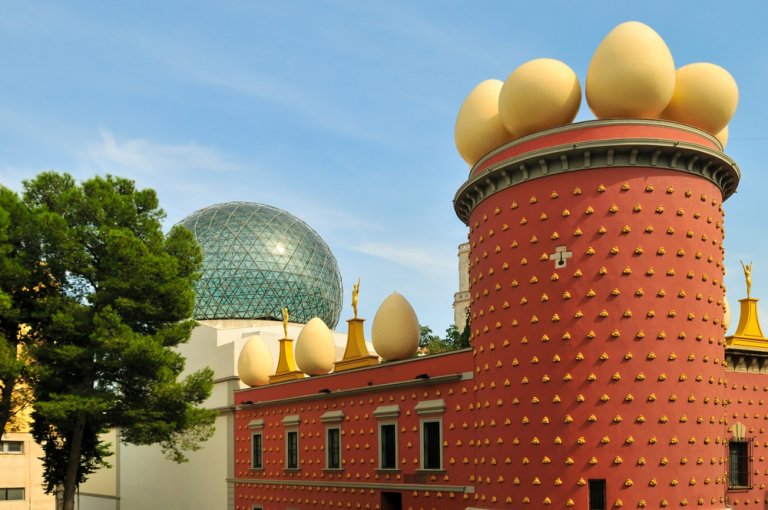 Figueras is the cradle of Salvador Dali
Figueras is a quiet, inconspicuous place, lost on the Costa Brava, gaining worldwide fame thanks to its talented fellow countryman, the legendary Salvador Dali. It was here that the genius of modernity and the emperor of surrealism began his creative research. And although he subsequently changed his place of residence several times, but Figueras remained forever a treasured corner where Dali would certainly return and stretch his soul and body.
The narrow, cobbled streets of the old town still remember Salvador's wide sweeping tread. Here almost everything testifies to his invisible presence. A solid colonial-style house owned by his parents has become a place that attracts those wishing to plunge into the atmosphere in which the childhood of a recognized genius passed.
The small family-run Hotel Duran is very popular among tourists only because it was a favorite place of the artist. And Dali's favorite dishes – duck with pear and sweet butifar sausage – are the most popular dishes ordered by tourists in a hotel restaurant.
Well, one of the main ideas of the artist – a small museum, which later became his tomb – acquired the status of one of the largest centers of surrealism in the world. Here are collected many grotesque exhibits, which are masterpieces of modern painting and sculpture and a living reminder of the work of the unsurpassed master.