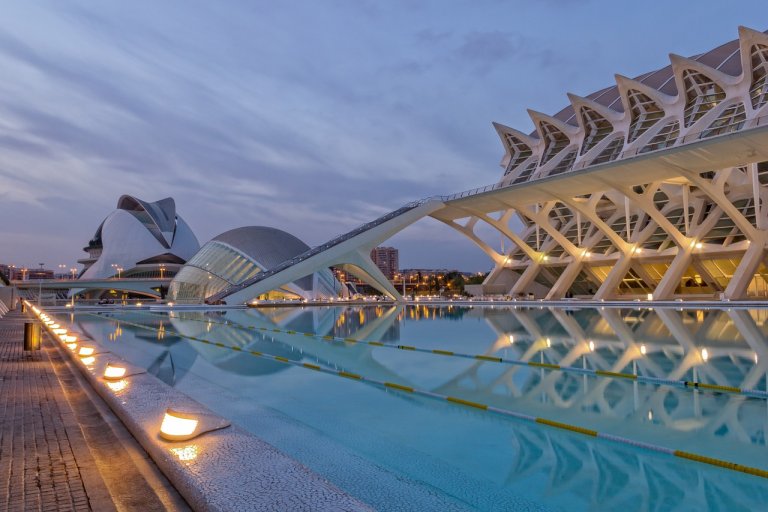 Legendary Valencia rightfully occupies an honorable position on the pedestal of the most popular tourist, economic and cultural centers of Spain. The city with a population of more than 800 thousand inhabitants (the third largest in the country) consists of 19 administrative districts which are divided into 87 areas.
Valencia is not just a picturesque old resort city, but a modern dynamically developing metropolis with excellent infrastructure. However, local residents or real estate professionals can help you in selecting housing. After all, each of the areas has its own specifics, its own prestigious and dysfunctional neighborhoods. And in general, contrary to popular belief, that the best real estate is located on the coast, the indigenous population prefers living in areas located in close proximity to gorgeous park areas near the metro lines.
The historic center is much preferable for tourists where there are numerous attractions, luxury hotels and apartments, restaurants, bars and shops (areas of La Herea, El Carme, El Pilar, El Merkat).
The unconditional benefit of the city is the well-maintained sandy beach of Malvaros which occupies 3 km of the coastal zone. However, the area adjacent to it is a halo of the habitat of the Gypsy community and is disreputable.
The most elite and luxurious ones are considered to be the bohemian Rusafa and the aristocratic-bourgeois Gran Via.
Among the most attractive in terms of real estate investments are the following areas: Exposition, Mestalla, Monteolieve, Na Rovella, Fuente de San Luis.