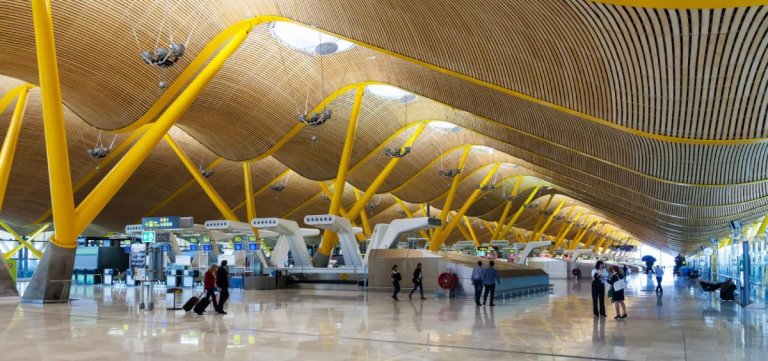 Adolfo Suarez Madrid-Barajas Airport received Airports Council International accreditation
Adolfo Suarez Madrid-Barajas Airport has received the Airports Council International (ACI) Health Accreditation, which confirms that the airport complies with all health and safety measures taken to keep employees and passengers safe during a pandemic. The airport had to undergo detailed verification of compliance with these very measures approved by the International Civil Aviation Organization, the European Aviation Safety Agency, the European Center for Disease Prevention and Control and the World Health Organization. The audit also took into account the implementation of the plan for adapting the airport's activities to working conditions in a pandemic.
New measures taken include: increased cleaning and disinfection of premises; control over the maximum permissible capacity; installation of more than 600 protective partitions, distributed in different zones of the terminals; installation of signs informing about the need to use protective masks, maintain distance, hand hygiene, etc. More than 100 dispensers of disinfecting gel are located at the airport, more than 200 taps have been replaced with non-contact models, 300 units of hand dryers with filters have been installed.
Madrid Airport is one of the main engines of the Spanish and Madrid economies, and all this thanks to the well-coordinated work of its team.